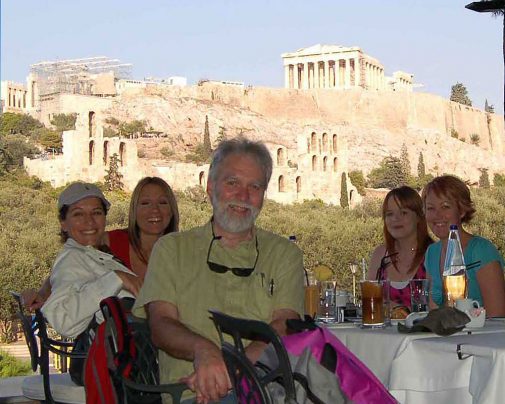 Brent, was raised in New Zealand (and following a short teaching career, and guiding bus groups around New Zealand), he ventured on the big 'overseas trip'.
Whilst 'O.S.', he travelled extensively and worked many jobs, both within and outside the travel industry. Brent has been a tour leader in Europe, a London guide driving mini-bus sightseeing programmes and 'themed' 'pub' walking tours.
He has worked as deck hand/first mate on yachts and sailed the Caribbean, the Atlantic Ocean, the North Sea, the Mediterranean, through the English Channel and along the East African coast and also navigated the inland waterways of the Netherlands.
Being the adventurous type he also spent time travelling 'overland' through Africa and the Middle East before settling back in London. He became a director of a major adventure tour operator to the Middle East, Turkey and Africa. Eighteen months turned into ten years after which time he emigrated 'downunder' to Australia. Upon arriving in 1988 he founded Passport Travel and has continued to develop special interest travel. Travel forays have included trekking in Nepal, continued exploration of China and Russia, regular visits back to New Zealand and Europe as well as indulging some Pacific Island resorts!
Recent adventures have involved expedition cruising remote Pacific island groups and escorting one of Passport Travel exploratory overland tours from China via Tibet to Nepal.